Are you eagerly waiting for Christmas already? Or do you want to savor autumn first? These cards were my first Christmas project this year but they definitely aren't the last! A lot of cards at least need to be done to be sent out to family and friends. These cards were made for
A Flair for Buttons and show in the company blog already (link)
.
The inspiration to these came from
the "Retro Christmas 2" set
- the buttons in that one are so sweet and nostalgic that I just needed to make some Holiday inspired cards!
All of the three have the same techniques used and similar elements, only the colors differ according to the flair that is used. There's the red one with the little girl shopping, the minty green with the snowmen and a pink one with a sweet deer. The background of each card is made using watercolors. Other than that there's very little mediums used in the set, only some lines with a pencil and embossed greeting in two of the cards.
The elements in the cards are similar. There's some patterned papers, a focal image, a die cut piece of watercolor paper, some twine and naturally, the flair button. It was really wonderful to find similar images to the ones of the flairs in a Christmas paper collection! So I paired each flair with a similar image - snowman with the snowmen, a pink card for the deer and a girl with a girl. I also loved that like the flairs, the paper collection doesn't have an abundance of traditional Christmas colors but more candy-like, playful ones! I really liked the minty green together with the pale pink, so sweet! Which one of the three is your favorite? You can see each of the three cards by its own a little further down.
Thank you for your visit today!
Sets used: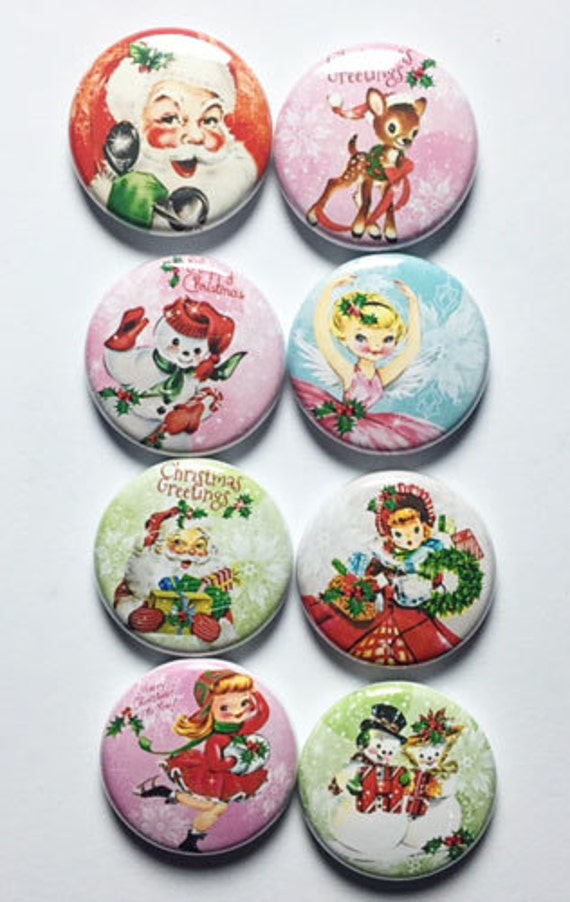 Materials: A Flair for Buttons, Prima Marketing, Wow Embossing Powder, Sizzix