What are little girls made of? Sugar and spice and everything nice - or in my case short cake, sugar, honey and candy. I wanted to make these little ATCs for A Flair for Buttons a sweet set but also make each card individual. The theme of sweet things and some of the design combines them, makes them a set, but there's differences, too. Something that they all have in common is the center of attention - a
Vintage Kid flair
for the brand's Etsy shop.
Please meet the first two sweets, "Beautiful" and "Sparkly". They are pink and sugary. I let the word in the flair to inspire me and chose the embellishments accordingly. The beautiful one is rosy and delicate, whereas sparkly naturally sparkles! I added some foiling and glitter in that card.
"Artsy" and "Kind" are done with cooler colors and they are serene. Artsy is the most whimsical one where I used contrasting colors and a piece from a negative transparency. Kind is sweet and mimics a good, sweet girl with a couple of lace flowers.
Thank you for stopping by today! I'm always up for a swap, please just email me! And if you want to see me live, please join in at Artists Live channel in about five minutes! Here's
the link to the Ustream channel (link)
- hope to see you there!
Sets used: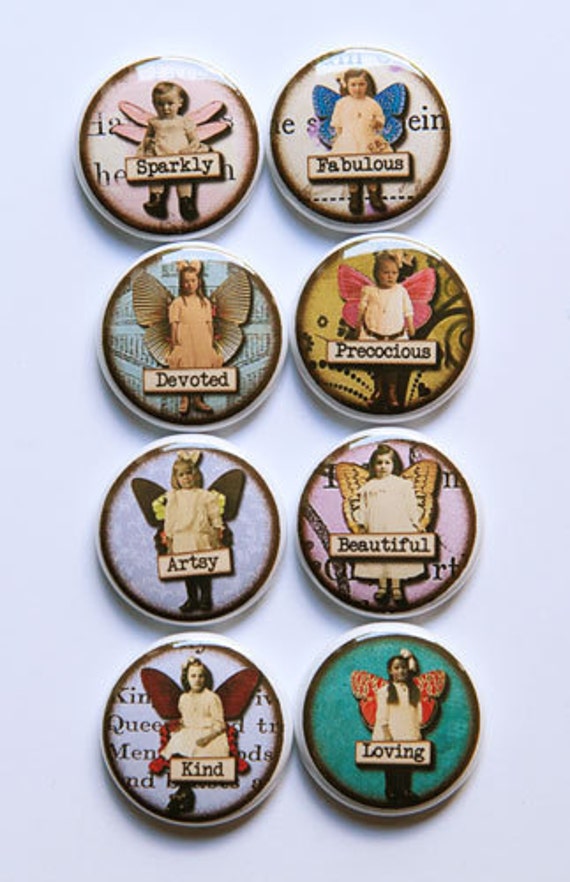 Materials: A Flair for Buttons, 7 Dots Studio, Prima Marketing, Ranger