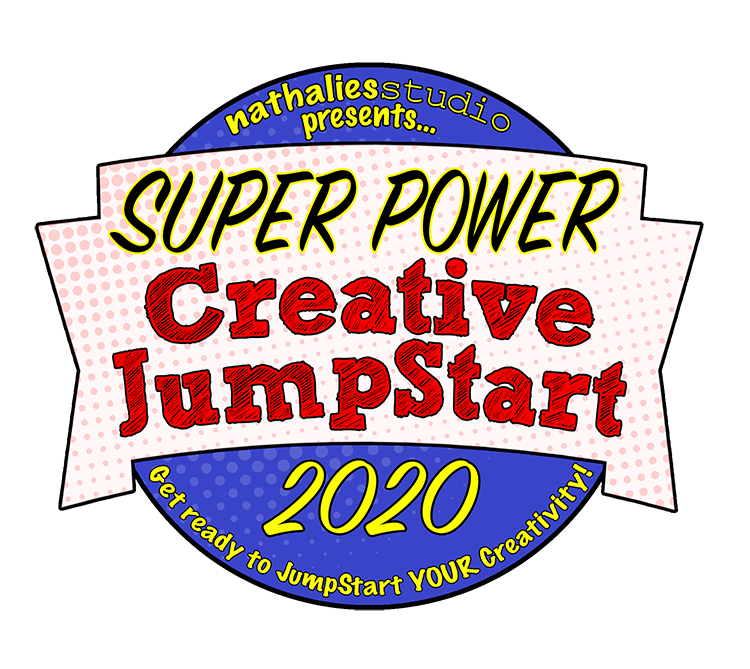 The blog has been quiet for a while now. So I guess these news are now louder than ever as they break the silence! I'm so thrilled and excited to announce that I'll be participating as an artist in
Creative JumpStart (CJS) 2020
, run for the 9th year by Nathalie Kalbach! Yay! I'm really honored I got asked to do
a second year of the CJS
! If you're not familiar with CJS, it's a one-of-a-kind online event to kick your creativity into high gear in January 2020.
Creative JumpStart
is about learning techniques, discovering new materials, and connecting with other artists and crafters. Throughout January participants get access to 31 downloadable videos from 31 featured artists. I'm proud to be one of those artists, called "JumpStarters." See for yourself:
CJS20 Announcement
from
Nathalie Kalbach
on
Vimeo
.
Head on over to Nathalie's site to sign up and for more details! Here's
the link (link)
.
You get 31 videos - over 5 hours worth of video content - for just $40 USD if you sign up by December 2nd, 2019 11:59 pm EST. Afterwards it will be $45 USD until December 6th, 2019, and $50 USD until December 31st 2019, before it goes to its normal sale price of $60 USD on January 1st 2020.
So what are you waiting for? Sign up
here at n*Studio (link)
today and get Jumping with the discount prize!