Hi there friends! Valentine's Day theme continues! Today I'm sharing some splashy Valentines which I did for A Flair for Buttons!

I don't send that many Valentines anymore but back in the day when I was in school, I used to give those cards out. I still enjoy making Valentine cards each year! I might not send them out on the specific Valentine's Day, but I think that you can and should remember friends and loved ones on other days, too.
I did these cards inspired by
the Vintage Valentine flairs (link).
That also effected my choice of colors. So even though pink is the first color you probably think when you read Valentine, I didn't use much pink in my cards. I played with different neutral tones and textures in the background and gave the cards also some 'light' by adding a lot of white in them. I used an old book page, some corrugated cardboard, some vintage looking alpha cards and some craft cardboard in the background. I added also some washi tape and masking tape in there to have different neutral tones and interest.
Sets used: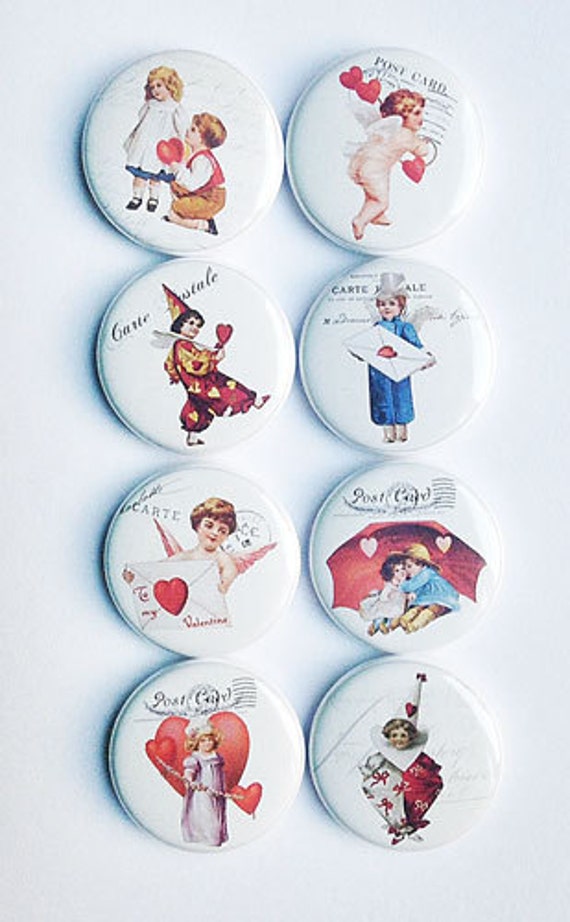 Materials: A Flair for Buttons, Sizzix, Prima Marketing