Yes, you read right. This is a project done for A Flair for Buttons and yet it's a total mixed media piece! I wanted to do something different than I usually do using the flair buttons, so I thought to use the last of the Marie buttons to create a canvas like creation.

I always work like a month a head so it's fun to see how the posts then line up in the end - the 7 Dots Studio projects I just shared were done based on photos I took while in Berlin last summer. The frame I used in this piece is bought from the same vacation and actually from the Idee store I did a layout about!
The color scheme came from the flair button with Marie Antoinette in it. I used different purple mediums to color the piece but also added some darker shades in there using dark grey. The flair itself is sitting nicely in a bottle cap shaped metal embellishments which frames it.
I tried to give the piece a romantic, feminine feel because of lady in the flair. I added lace to the bottom layer, used quite a few roses and flowers in there and also included a bow and rosette shaped embellishments in the piece.
Hope I have inspired you with this piece! Thank you for stopping by!
Set used: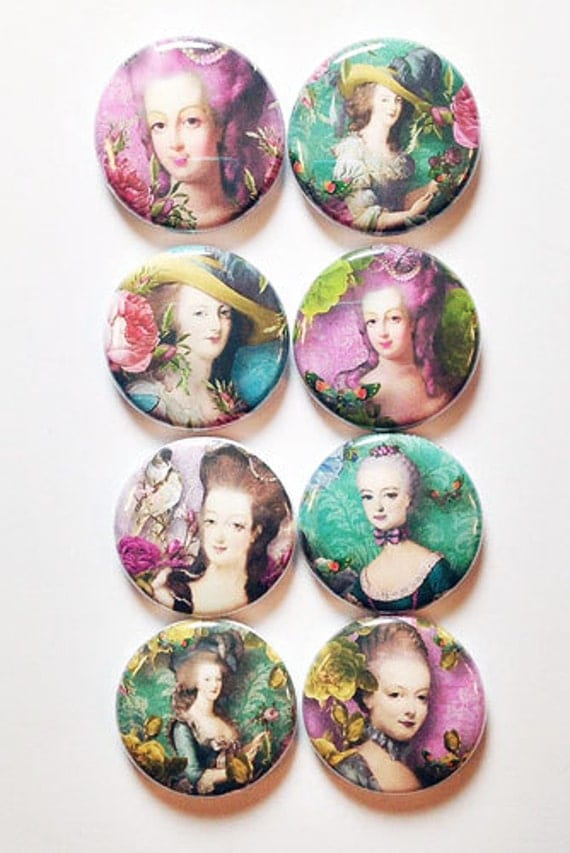 Just Marie
Materials: A Flair for Buttons, Prima Marketing, Ranger